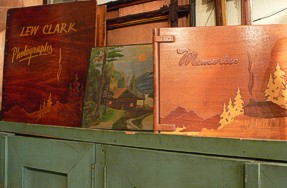 History of Camps and Cottages
A native of Los Angeles, Molly English's career has allowed her to travel the globe. Shortly after graduation from California State University at Long Beach, she became a sales representative for a major airline. Then, in 1994, while working as Director of Sales for a leading outdoor entertainment company in San Francisco, she opened "Camps and Cottages" in nearby Berkeley and immediately gained the attention of lifestyle commentators at magazines and television alike, including Country Home, House Beautiful, Sunset Books, San Francisco Chronicle, and the Home and Garden Television Network.
Response was so positive that it enabled her to make the transition from corporate management to shop proprietorship that year. Her enthusiasm is as notable today as it was when she first opened her shop's door. She moved the store from Berkeley to Laguna Beach in 2000, where it maintains its uniqueness as a leading style source for customers and designers alike looking to give their primary or vacation home a true 1920's-1940's "golden era" feel.
Molly's first book, Camps and Cottages, was published by Gibbs Smith in 2001. Her second book, Vintage Cottages, was published in 2007. Her third book, Contemporary Cottages also published by Gibbs Smith, is coming out in May 2019.
She resides in Laguna Beach with husband Rich and their dogs Emma and Molly2.